Non-Profit organisation
Dachshunds in need in South Africa
A networking site for Dachshunds, Dachshund crosses and Honourary Dachshunds that are in shelters and fosters throughout South Africa in the hope that through sharing, forever homes will be found and those that are lost, will find their way back home!
THE BEST THINGS IN LIFE ARE
RESCUED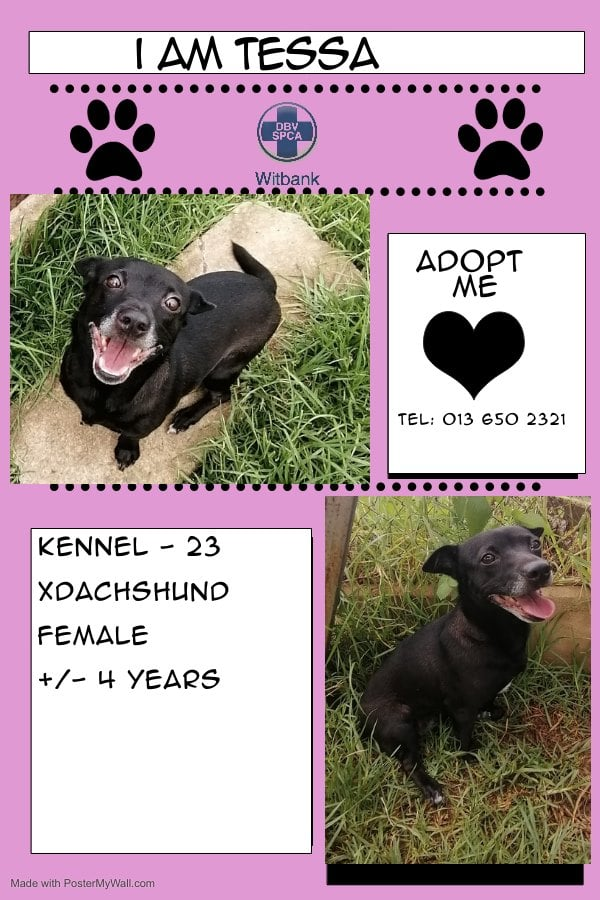 URGENT PLEASE!!
VERY VERY URGENT
WITBANK SPCA
The only reason I am still on this earth is because I am just SO adorable and adoptable – I will make somebody a wonderful loving companion and REALLY do deserve a forever home!
I know I don't look like much but PLEASE, I beg you to come and meet me and you will see!!
I won't be given much longer so please HURRY!! Tomorrow if you can!!
xx Tessa