Non-Profit organisation
Dachshunds in need in South Africa
A networking site for Dachshunds, Dachshund crosses and Honourary Dachshunds that are in shelters and fosters throughout South Africa in the hope that through sharing, forever homes will be found and those that are lost, will find their way back home!
THE BEST THINGS IN LIFE ARE
RESCUED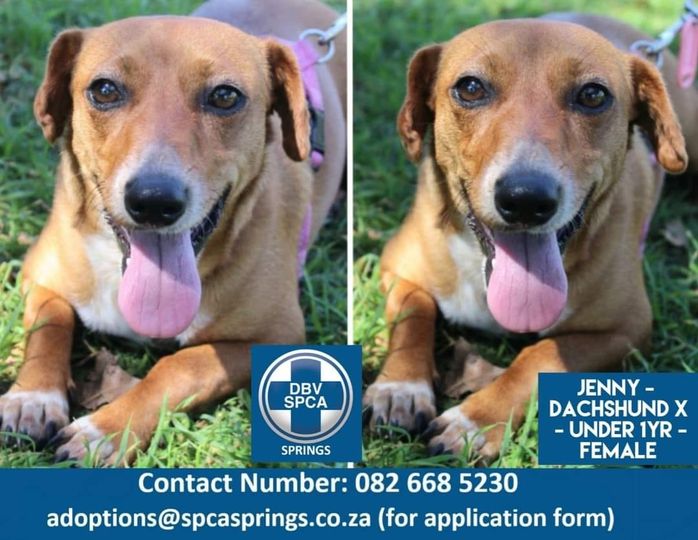 URGENT PLEASE!!
GAUTENG : SPRINGS SPCA – URGENT!!
PLEASE ADOPT ME
Poor Jenny is falling through the cracks. She is a super friendly, playful little pup. So deserving of a loving home
For more info or to adopt, please call the SPCA on 082 668 5230.