Non-Profit organisation
Dachshunds in need in South Africa
A networking site for Dachshunds, Dachshund crosses and Honourary Dachshunds that are in shelters and fosters throughout South Africa in the hope that through sharing, forever homes will be found and those that are lost, will find their way back home!
THE BEST THINGS IN LIFE ARE
RESCUED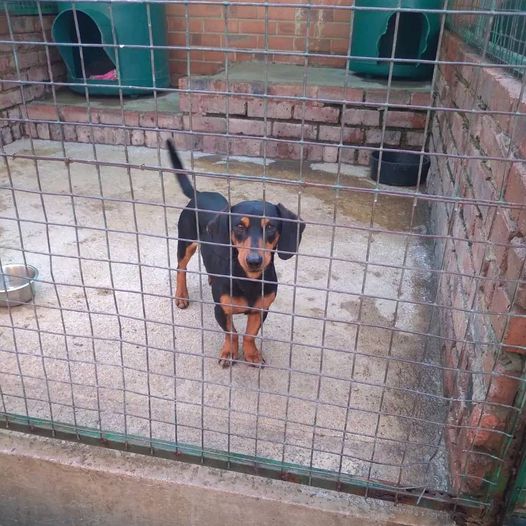 URGENT PLEASE!!
Surrendered to Alberton SPCA, Gauteng, this handsome boy is too young to be in kennels and is liking it less and less each day.
Let's help by networking and getting him out of kennels and into a brand new home
𝑭𝒐𝒓 𝒂𝒅𝒐𝒑𝒕𝒊𝒐𝒏 𝒆𝒏𝒒𝒖𝒊𝒓𝒊𝒆𝒔, 𝒑𝒍𝒆𝒂𝒔𝒆 𝒄𝒐𝒏𝒕𝒂𝒄𝒕 Alberton SPCA, Gauteng 𝒅𝒊𝒓𝒆𝒄𝒕𝒍𝒚 𝒂𝒕 (011) 907 1558 𝒐𝒓 𝒗𝒊𝒔𝒊𝒕 𝒕𝒉𝒆𝒎 𝒂𝒕: General Albert Park 29 Heidelberg Road, Lincoln Road, Alberton