Non-Profit organisation
Dachshunds in need in South Africa
A networking site for Dachshunds, Dachshund crosses and Honourary Dachshunds that are in shelters and fosters throughout South Africa in the hope that through sharing, forever homes will be found and those that are lost, will find their way back home!
The best things in life are rescued
Dog of the Week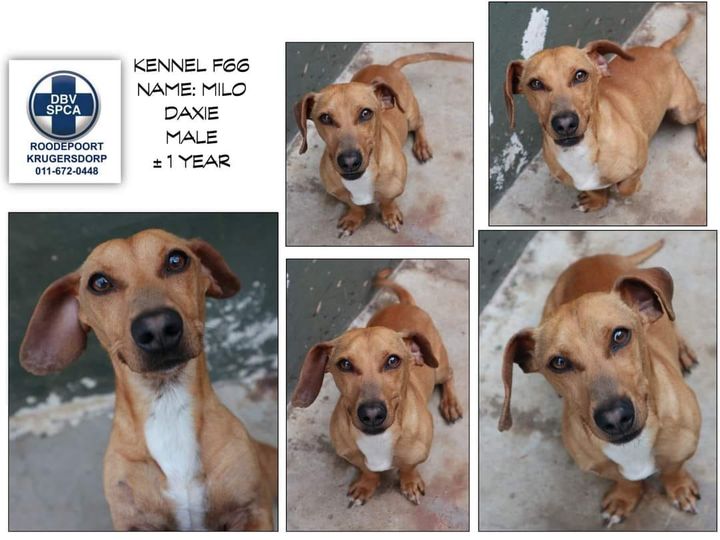 URGENT PLEASE!!
GAUTENG : ROODEPOORT SPCA – VERY URGENT!!
PLEASE ADOPT ME
What a lovely, lovely young boy! He has the most docile, sweetest personality and such a good-looking little dog too! He will be a PERFECT companion and friend for life. He was surrendered with his younger brother, who has since been adopted.
PLEASE give Milo the home he deserves? Contact us on 011-672-0448.