Non-Profit organisation
Dachshunds in need in South Africa
A networking site for Dachshunds, Dachshund crosses and Honourary Dachshunds that are in shelters and fosters throughout South Africa in the hope that through sharing, forever homes will be found and those that are lost, will find their way back home!
THE BEST THINGS IN LIFE ARE
RESCUED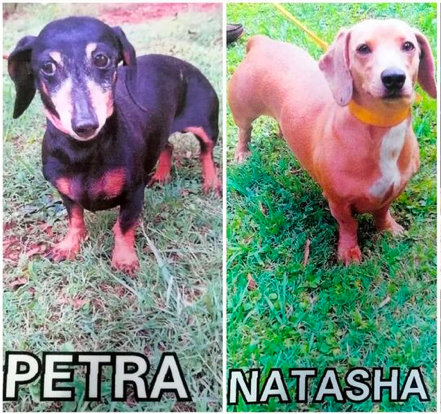 URGENT PLEASE!!
U R G E N T
NOT COPING IN SHELTER
083 705 9608 WHATSAPP
061 605 0002 Innocent
PETRA (10 years) and NATASHA (6 years) are struggling in the shelter.
Petra is not that young anymore and they would love a home where they can sleep indoors on a warm soft bed.
They are very bonded so they need to be adopted together.
Please help them with a loving forever home!