Non-Profit organisation
Dachshunds in need in South Africa
A networking site for Dachshunds, Dachshund crosses and Honourary Dachshunds that are in shelters and fosters throughout South Africa in the hope that through sharing, forever homes will be found and those that are lost, will find their way back home!
THE BEST THINGS IN LIFE ARE
RESCUED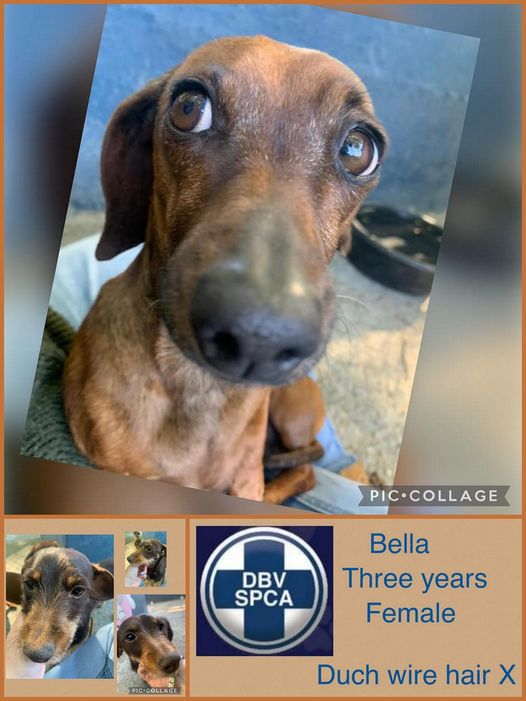 URGENT PLEASE!!
NORTH WEST: SPCA RUSTENBURG
014 592 3181
072 933 7723 (Emergency)
admin@spcartb.org.za
When you look into this stunning girl's eyes you will see into her soul.
Such a soft sweet face!
Please consider giving Bella a loving home!