Non-Profit organisation
Dachshunds in need in South Africa
A networking site for Dachshunds, Dachshund crosses and Honourary Dachshunds that are in shelters and fosters throughout South Africa in the hope that through sharing, forever homes will be found and those that are lost, will find their way back home!
THE BEST THINGS IN LIFE ARE
RESCUED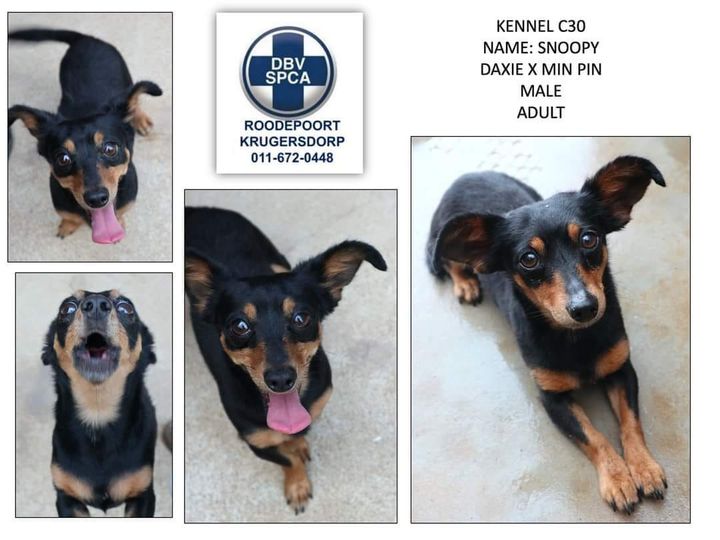 URGENT PLEASE!!
GAUTENG : ROODEPOORT SPCA
VERY URGENT!!
PLEASE ADOPT ME
Heartbreaking, but ADORABLE teeny Snoopy with the gorgeous ears is back with us due to sad circumstances, through no fault of his own at all.
This little boy gets along with dogs, he is sharing with Kelani at the moment, but she will be going home soon.
This little boy is really so special, please give him the FOREVER home that he so needs?
He won't disappoint. He must be so confused to be back here.
The pic in the left-hand corner, as you can see, is his "call for action"
– meaning someone must adopt VERY soon, he wants to be home.
Contact us on 011-672-0448.